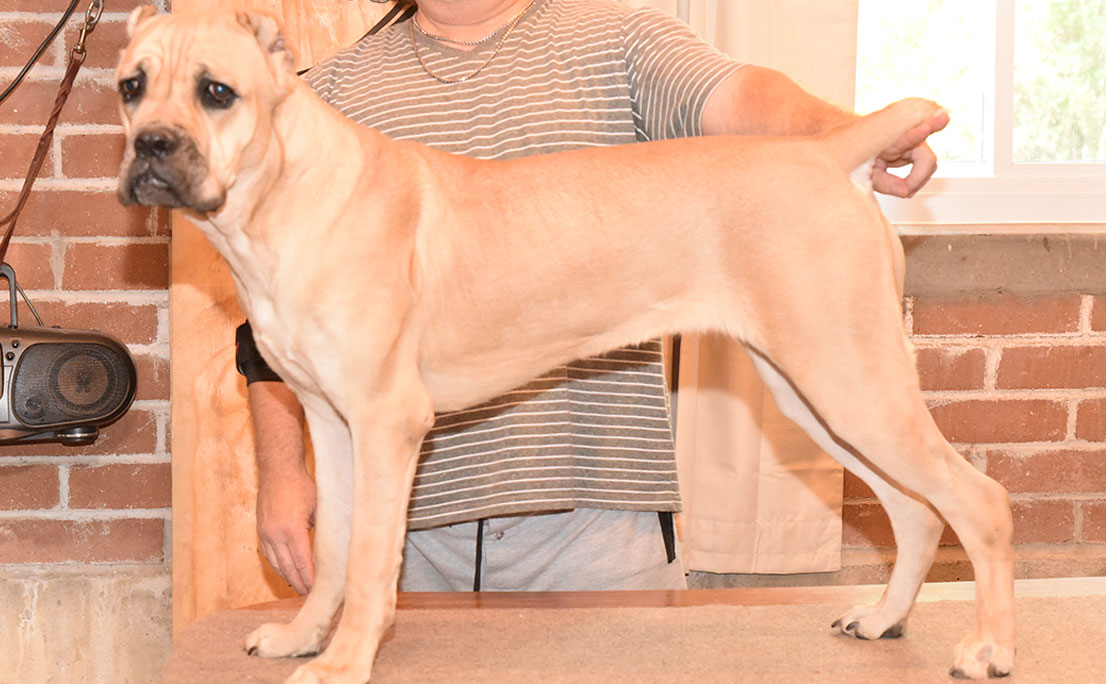 Ruby
Ruby is the characterization vision of my foundation breeding of Redford and Rosie of which I have the fondness of memories owning.  Her OFA reading will be performed as soon as she is of age and her training is complete within 24 months.  She is sired by Katie Lynn's Dinosio and Dani Rae.  Dinosio is sired by Dulce 2 time champion and dame Chanel came in 1
st
 Place at the East Coast Sacci 2012 semi-finals and Dani Rae is sired from Lockhart's Corso's Allesandra and Bruce Gerard's Tito.
At this juncture Ruby is 10 months old and shows great potential in aiding the breeding procedure to produce an even more precise structure than our past Corsos.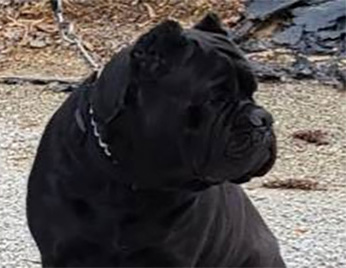 Laka
Laka – 6 years – 103 lbs. – Solid Black
Laka is an offspring of Dinosio and Brenna, both parents are posted on the Lineage Page – champions in their on rights!
Brenna, (Laka's mother) was brought to St. Louis to capture the looks of a strong cane corso line of a well known Serbian breeder's kennel, Custodi-Nos.  This will continue the strong DNA/comB of the Multi-Grand Champion, "Custodi-Nos Torro" which is the sire of Brenna and Hero.
DNA/comB's is what I learned from the "Custodi-Nos" Serbian Kennel, these comB's stem from World  Class Cane Corsos which I have incorporated into my breeding program and have had great success!
Laka's mother Brenna has an excellent OFA reading and is known for her great temperament.
Laka and Dinosio breeding gives a promising opportunity of a strong and healthy litter of pups that will be a great addition to their new loving forever home family.
Brenna

Brenna originates from world class lines out of Custodi-Nos Kennels in Serbia.  She is sired from Torro a 6 time champion with an excellent OFA Hip analysis which has generated through the bloodline of Brenna who also has an excellent OFA Hip analysis and Custodi Nos' dame Rioca.  At this juncture Brenna is a 5 year old brindle female weighing 120 pounds, a very loyal and protective companion
.
.